The traditional way to make money in stocks was to find a company that was worth more than what its stock price indicated, purchase the stock at a bargain, and then make your money either through the company's distribution of its profits back to its equity owners or the appreciation of its stock price. Buy low, sell high. But you can also make money betting on a company to eventually circle the toilet. This is called shorting.
To make money off a company that's not making any, you "short" its stock by borrowing a share from an existing owner, immediately selling it and getting the cash proceeds from the sale, and then buying back the stock when its price dips and returning the share to the original owner. It sounds simple enough, but it's also extremely risky.
However, if the stock price goes up, so do your losses. If it goes to $100, you have to buy it at $100 in order to return it to its rightful owner. But what if it goes to $1,000, or $10,000? Your losses could be infinite. The same goes for the various baskets of options and stock derivatives that can be used to mimic the payouts of stock shorts.
The Redditors realized they could pull off what's known as a "short squeeze": If they started buying up GameStop stock and refusing to sell it, they could crush the hedge fund as its short positions came due, potentially even driving it into bankruptcy, all while profiting in the market by purchasing a stock that was once in the single digits and watching it approach $50 and then $100 and $200 and even $300.
At one point, it was estimated that the losses accumulated by GameStop short-sellers approached $5 billion.
And that's when the Wall Street empire struck back. Suddenly, the federal Securities and Exchange Commission, or SEC, which purports to be a Wall Street regulator but instead operates as little more than a Wall and Broad soothsayer to a public skeptical of Wall Street's power, weighed in and intimated that it might investigate or even shut down the trading of GameStop stock to prevent the price from getting even higher.
Then the Wall Street-backed trading apps and the Wall Street brokerages joined in, announcing they would no longer allow their users and retail investors to buy GameStop stock. The result? When you can no longer buy a stock, its price can only go in one direction: down.
They all miss the point. What's happening right now has nothing to do with hedge funds or free markets or pricing theory or any of that. What's happening right now is another front in the major war taking place in institutions and countries across the world: It's the elite versus the people
Source: thefederalist.com
Elizabeth Warren likes to pretend she stands with "the little guy," but in reality, she's a tool of the very hedge funds and financial elites that she fraudulently decries https://t.co/Smkob9nzbz

— Donald Trump Jr. (@DonaldJTrumpJr) January 29, 2021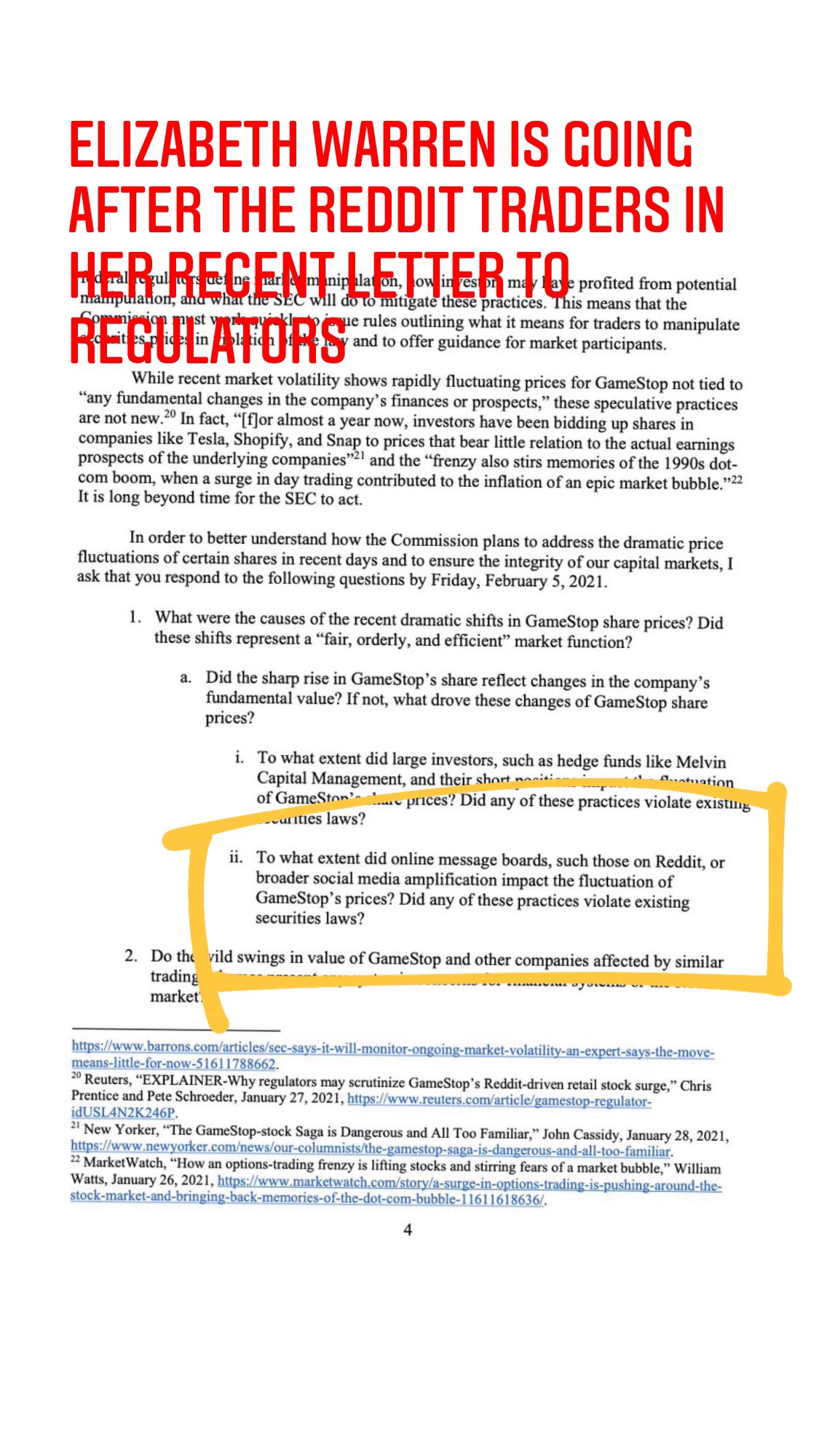 Elizabeth Warren claimed to be a populist fighter against Wall Street—instead she wants to subpoena day traders who broke the backs of hedge fund managers Joe Biden is silent on the issue. So is Kamala. Bernie Sanders is MIA. The Democrat Party is the party of Wall Street.
40% of those investing themselves into the 
#Gamestop
 movement are now experiencing for the first time what it's like to be called racist, have their platforms shut down and their voices silenced. This is literally a game-changer. Talk about a Great Awakening.
Tonight, I'm leading a bipartisan group of lawmakers in calling for the SEC to investigate Robinhood & other financial institutions for their unprecedented and harmful actions against individual investors. Wall Street shouldn't get to play by a different set of rules $GME @wsbmod pic.twitter.com/9nkJUccxQq

— Rep. Jeff Duncan (@RepJeffDuncan) January 29, 2021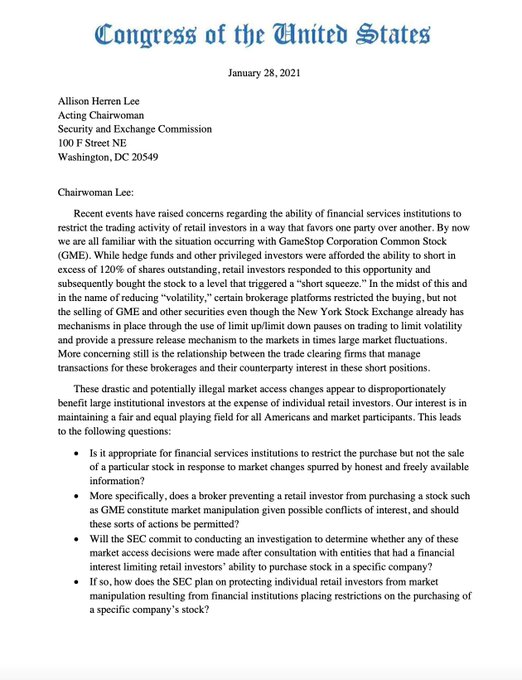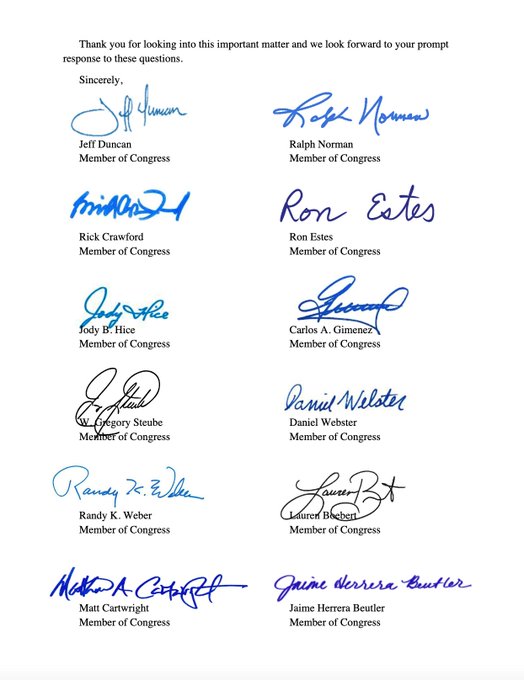 Texas AG Paxton issues investigative demands to Discord, Robinhood, Interactive Brokers, TD Ameritrade, Citadel Financial, and others that suspended stock trading and investing.
"Wall Street corporations cannot limit public access to the free market."
Why are American taxpayers subsidizing Tesla?
Welfare for the rich.
Why?
Private emails: GOOG: NK: Tesla
The MEMO is ONLY THE BEGINNING>
THE SHOT HEARD AROUND THE WORLD.
Q